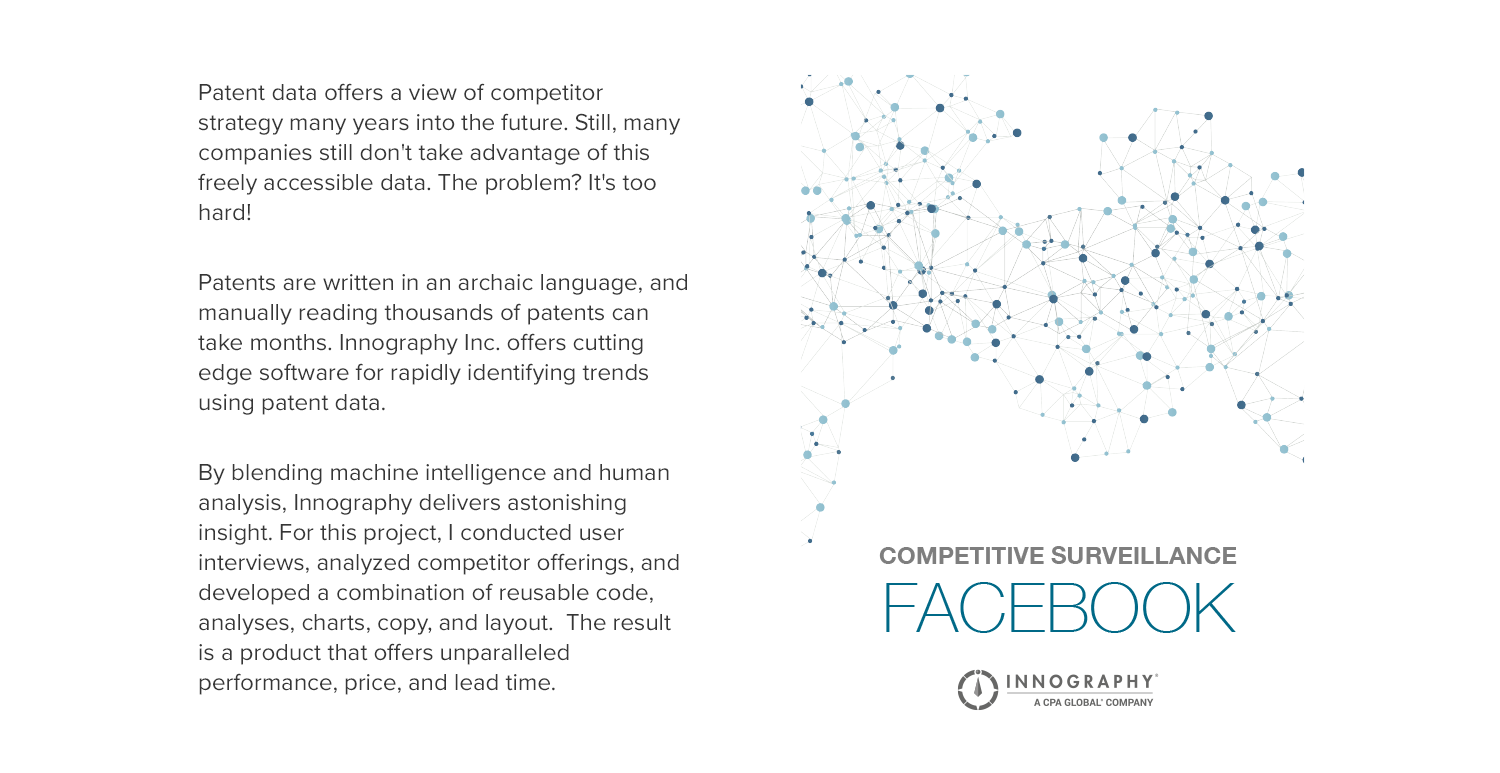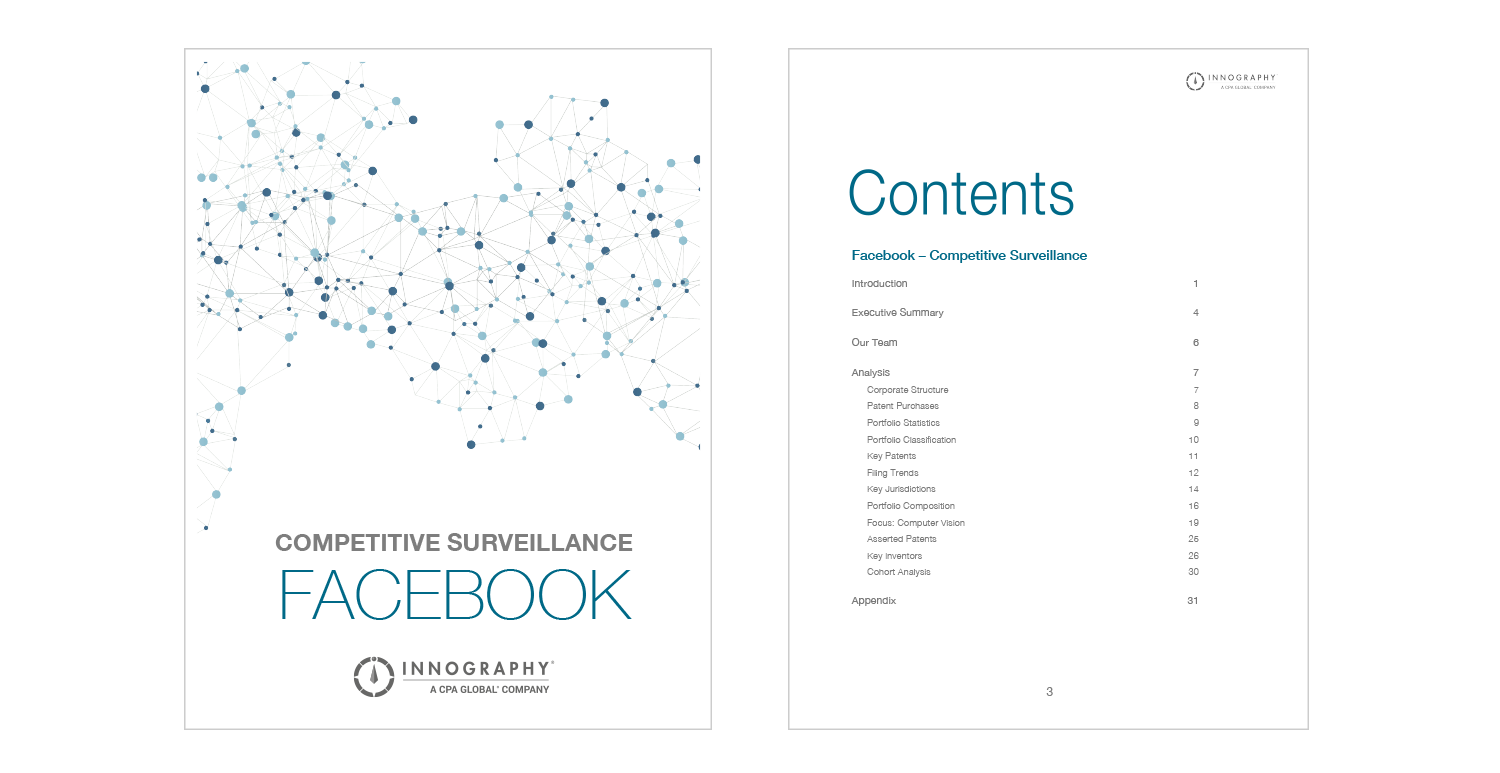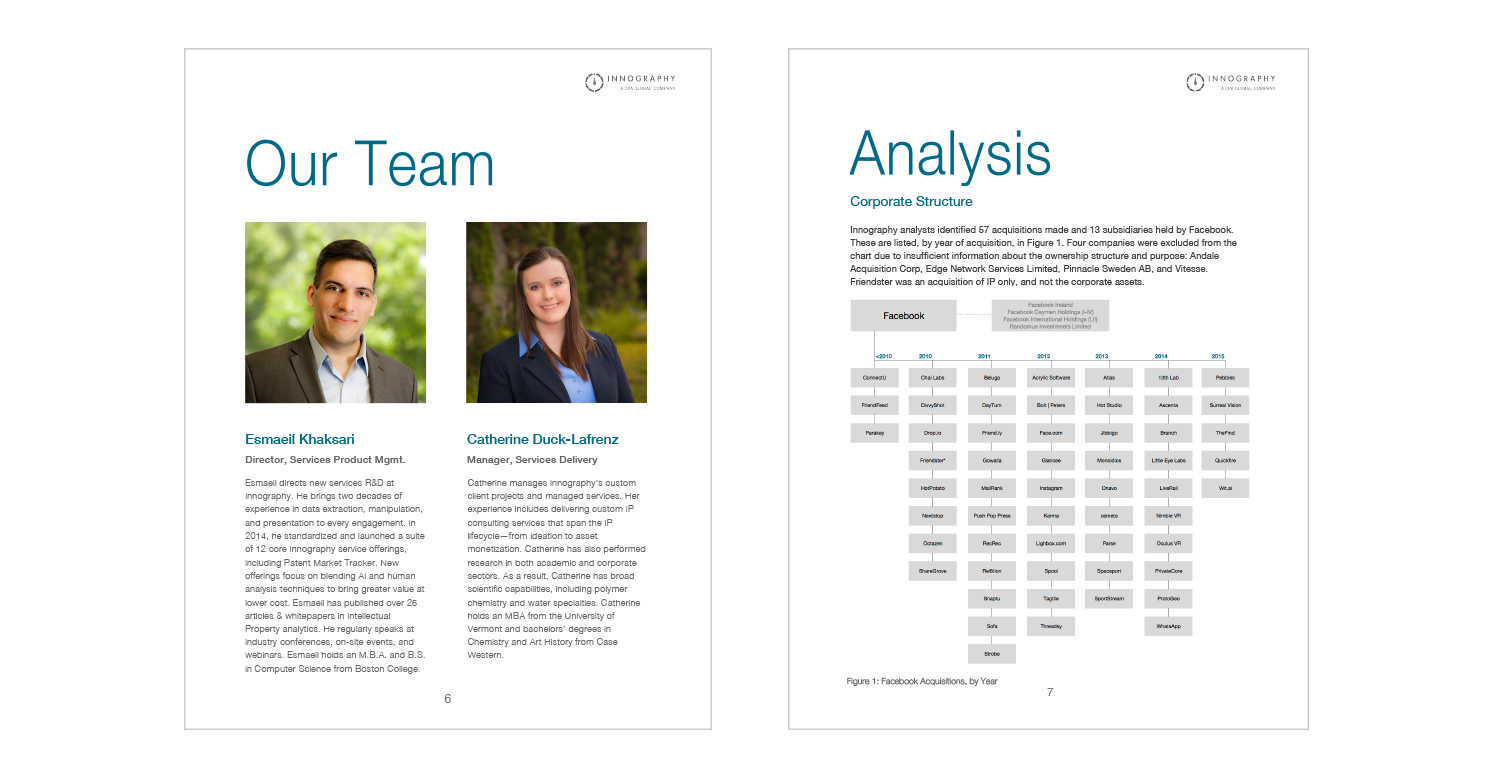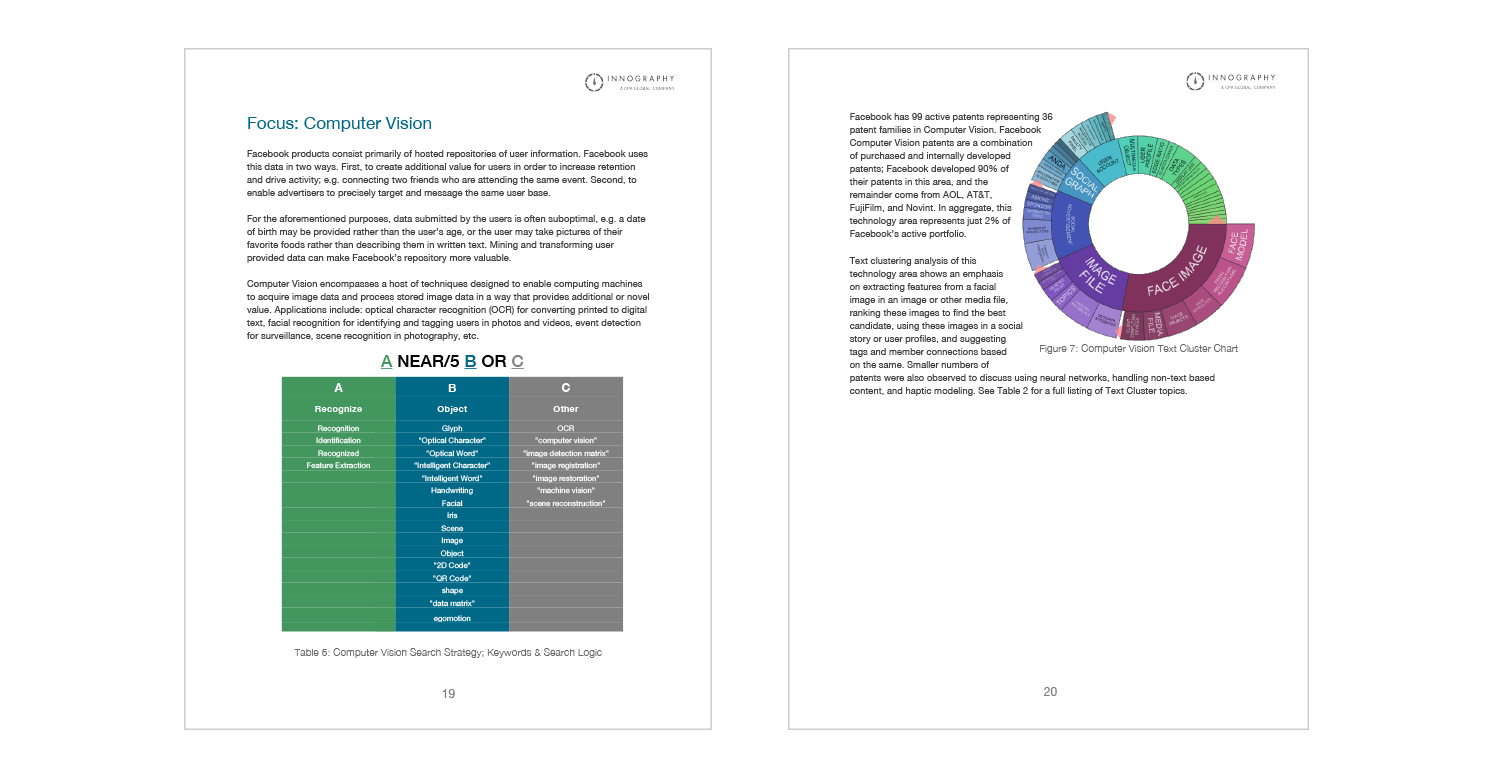 Competitive Surveillance
Patent data offers a view of competitor strategy many years into the future. Still, many companies still don't take advantage of this freely accessible data. The problem? It's too hard!
Patents are written in an archaic language, and manually reading thousands of patents can take months. Innography Inc. offers cutting edge software for rapidly identifying trends using patent data.
By blending machine intelligence and human analysis, Innography delivers amazing insight.